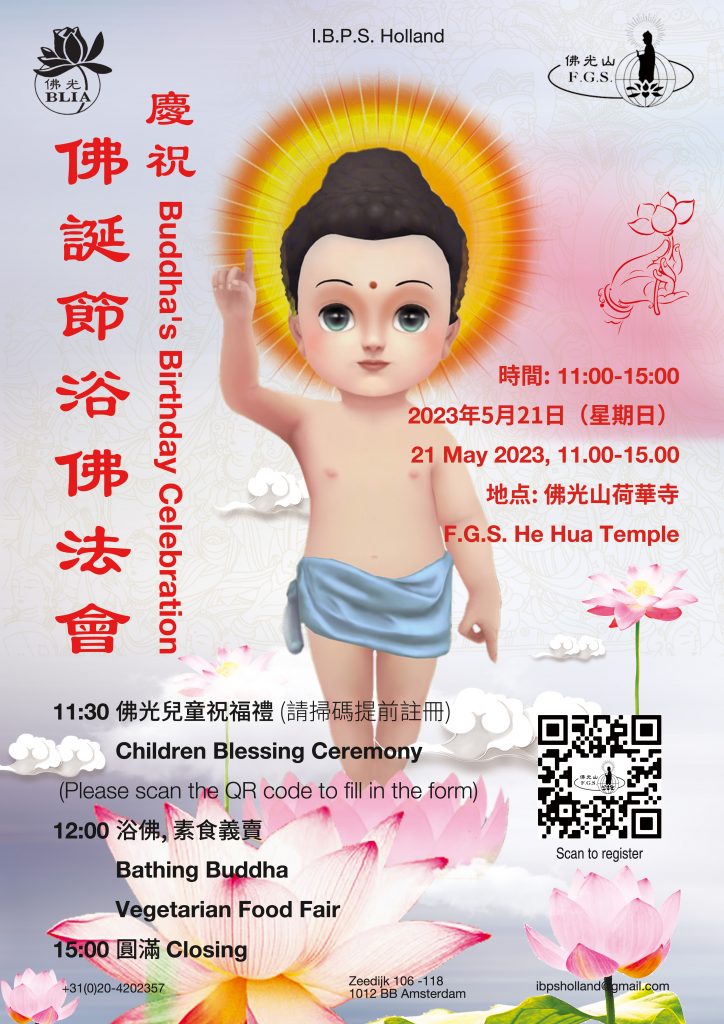 Welcome to the website of the He Hua Temple in Amsterdam.
Through this website we hope to interest you in our activities, events and organization. If you have any questions, feel free to contact us via our contact information. You can also visit us at the temple.
May all beings benefit from our blessings and friendship;
May kindness, compassion, joy and equanimity pervade all Dharma realms;
May our ethical practice of Ch'an and Pureland help us to realize equality and patience;
May we undertake the Great Vows with humility and gratitude.